Finally, a Solution to Actively Treat Coronary Bifurcations
The Tryton Side Branch Stent with Tri-ZONE® Technology is the New Class Bifurcation System to Actively Treat, Protect and Secure Bifurcations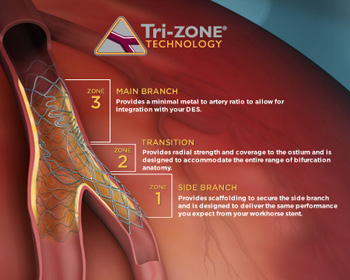 The stent's proprietary design known as Tri-ZONE® Technology provides scaffolding within the side branch, radial strength in the transition zone, and minimal coverage in the main vessel zone.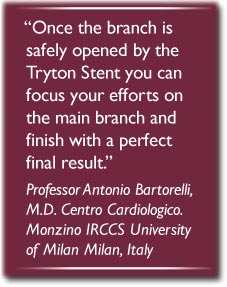 The Tryton Side Branch Stent System is designed to treat a wide spectrum of bifurcated lesions. The system's highly deliverable stent is deployed in the side branch artery using a standard single-wire balloon-expandable stent delivery system. A conventional drug eluting stent is then placed in the main vessel. The Tryton Side Branch Stent integrates with the main vessel DES.
The Tryton Side Branch Stent features a low-profile cobalt chromium design compatible with 5F and 6F guide catheters.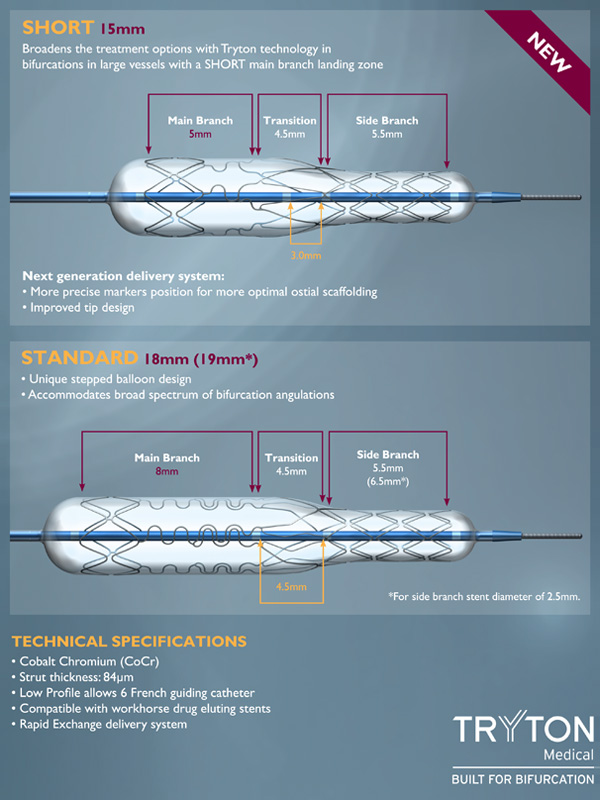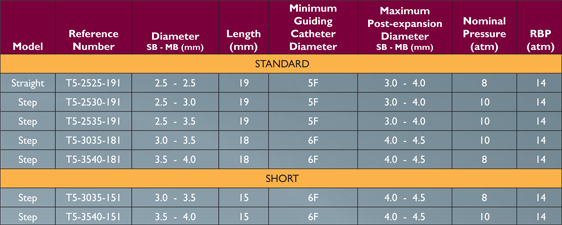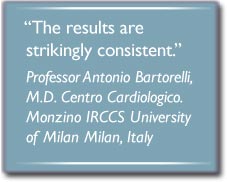 Clinical Results reported in a patient pooled analysis in over 900 patients studied show a TLR of 4% at 12 months and a thrombosis rate of 0.5%.
Current approaches to treating bifurcation lesions have significant limitations, including higher rates of restenosis, the re-narrowing of the stented vessel following implantation.